Porto: An Adventure of Bikes, Beaches and Bridge Climbing in Portugal
Porto: An Adventure of Bikes, Beaches and Bridge Climbing in Portugal
Hear that? It's the city of Porto calling your name.  This adventure-packed full-day experience in Porto will take you from biking along the banks of the Douro River to surfing waves in Matosinhos.  Our travel experts have sought out the most Sideways Approved experiences that we think you'll love – striking the perfect balance of thrilling adventure and cultural immersion.  So roll up those sleeves, throw on your sneakers and get ready for the ultimate action-packed Porto adventure.
Douro River Bike Ride
Rise to the beautiful city of Porto bathed in its morning glow as you meet your private driver and guide outside your accommodation for the start of your Porto adventure.  First up, a bike ride along the banks of the iconic Douro River.  Spanning across Spain and Portugal, the Douro River gained its fame for its imperative role in the transportation of Port wine.  Dating back as early as the 1200s, barcos rabelos (a Portuguese-made boat) could be seen cruising along the river with barrels of the country's finest Port.  As you cycle along the banks, learn about the history of this incredible river while taking in views of the city dotted with colourful houses and a sea of terracotta-tiled roofs.
Ready to Design Your Own Itinerary?
Interested to find out more about this experience? Don't forget that all of our experiences are completely tailor-made.  Let us know exactly what you're looking for and we'll design something just for you!
Surf the Matosinhos Waves
Next up, you'll head to the nearby fishing town of Matosinhos.  Explore the sandy beaches before joining a local pro for a surfing lesson.  Don't worry if you're a first-timer, the waves are the perfect introduction to beginners and we're certain that you'll be riding those waves in no time.  After getting your dose of vitamin sea, you'll no doubt have worked up an appetite and what better way to experience this coastal town than with an authentic seafood lunch.  Relax at a local restaurant and tuck into the delicious catch of the day.
Climb the Arrábida Bridge
Back to the bustling city, you'll head to your afternoon destination – the only bridge in Europe that is allowed to be climbed, Arrábida Bridge.  Harnesses on, you'll be guided across what was the world's longest concrete bridge at the time that it was built (1963) to witness unbelievable city and river views as the sun starts to set.  Spoiler alert – there may just be a little shot of Port waiting at the highest viewpoint.
Sunset Drinks at an Inner-City Port Cellar
To finish off an incredible day, sit back and relax at one of the city's best and oldest Port cellars.  The perfect end to your Porto adventure, sip on a delicious glass of Port as the city lights up in the sun's final rays.
---
Rate includes: Pickup and drop-off from your accommodation in and around Porto, private vehicle and specialist guide, bike rental, surf class, bridge climbing activity and sunset drink.
Rate excludes: Lunch and gratuity.
---
Sideways Approved – All of our experiences have been approved by our travel experts and follow our Health & Safety Commitment.
This full-day experience will take you on a magical journey through the world's oldest wine region, shining a light on what Explore Sideways knows best, the wonderful world of wine.
From / person
Full-Day Private Experience
Castle-topped hills, towering cork forests, olive groves and amazing wines, this full-day experience through Portugal's Alentejo region is the leisurely breakaway from the country's buzzing hotspots that you're looking for.
From / person
Full-Day Private Experience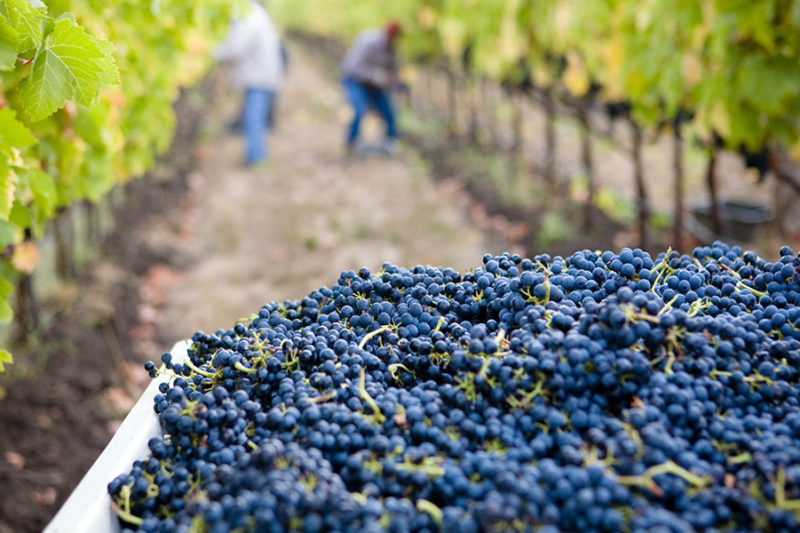 An occasion that rolls around once a year deserves to be celebrated. Set in the world's first-ever wine-producing region, we're bringing you the ultimate Douro Valley wine harvest experience.
From / person
Full-Day Private Experience